Expert Window Cleaning Services by Versatile
Versatile Cleaning services are experts in commercial building window cleaning, covering businesses across Australia. We are located in NSW, QLD & VIC and can provide services 24hours, 7 days a week. We are readily available for any job, at any time. Our certified, well-trained teams can transform your commercial business windows, leaving a sparkling clean and overall pristine presentation.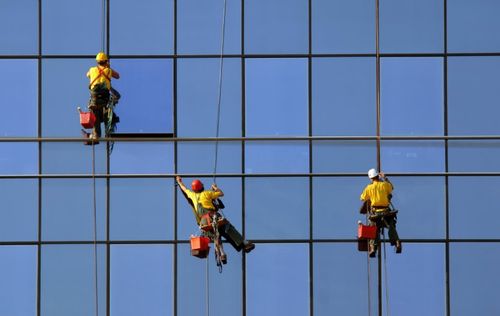 Our Window Cleaning Services
Below is a list of some of our window cleaning services that our professional teams can provide for your commercial building:
Window glass cleaning, internal and external

Window frame washing, internal and external
End of Builder window cleans (removing paint and debris)

External High rise window cleaning
If you have a specific cleaning service request that is not mentioned above, please contact Versatile Cleaning Services and we will be more than happy to provide a quote for you.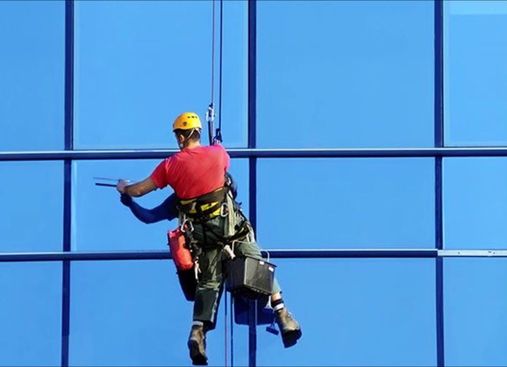 What do the window cleaning services include?
We use the latest techniques and equipment. As an alternative to working at height and the use of ladders, we carry out external window cleaning using state of the art water fed poles. Many buildings windows can be cleaned by utilising the water fed pole method to safely reach and clean all types of windows perfectly minimising on unnecessary high work risks.
However If a building requires external window cleaning that goes beyond pole reach Versatile have a specialist team that are certified in high works using ropes & scaffolds to complete any job safely whilst delivering a professional & efficient result for our client.
Benefits of Professional Window Cleaning
Contacting a professional window cleaning company such as Versatile Cleaning Services, has many benefits for your commercial business. Window cleaning may seem to be only a small portion of the entire building, however, it brings about more benefits than you may initially expect. Clean glass is an absolute necessity when looking to create an essential first impression. It encourages a positive opinion of the any business, making your customers see you in a better light when they pull up in front of your building, or look out from inside.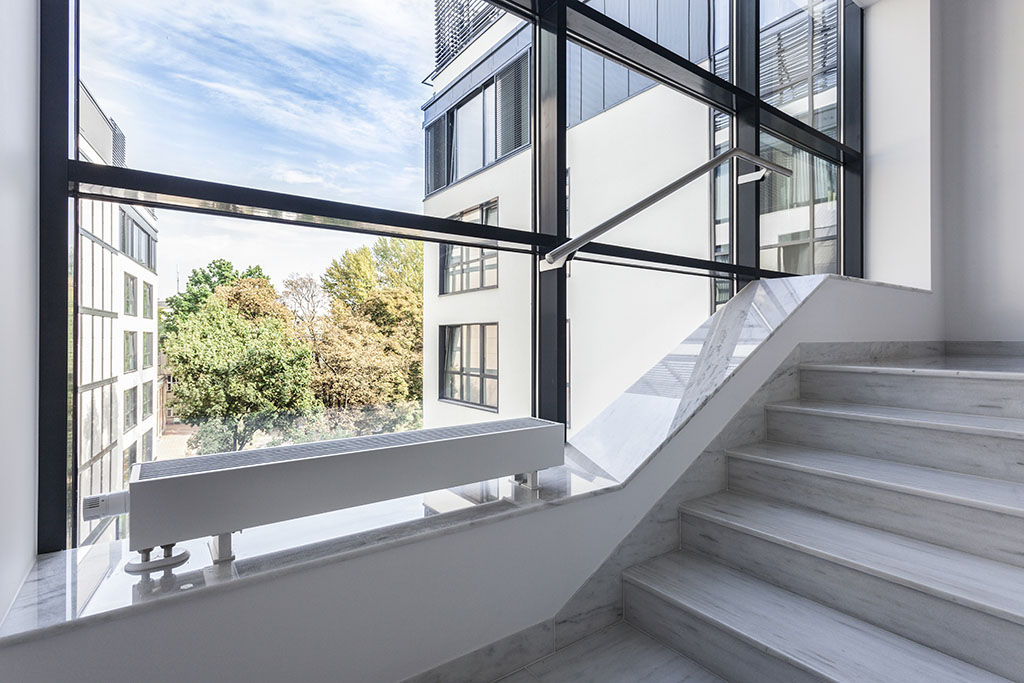 Some of these benefits can include
Improving the overall appearance of your company and business.

Improving the reliability of your company's reputation.

Less time and energy spent cleaning for you and your staff.

Safety and correct methods are covered by Versatile Cleaning Services.
Experienced professional window cleaners that understand every aspect of the service.

We provide all the industrial standard cleaning equipment so you will not need to purchase your own.

Trained staff to clean at a time that suits you and your customers. We are professionals at all times, therefore, reflecting positively on your business.
We cover every sector
No matter what industry sector you are a part of, we are able to handle any job in any scenario. We have completed thousands of jobs in our 30 years of experience in the industry. Versatile understands the complexity of each environment and therefore, we do not have a one-size-fits-all solution. We customise and tailor-make our services to fit you and the company. Not all windows are the same and neither are the heights at which they are installed.
We cover hotels, retail shops and shopping centres, restaurants and cafés, schools and child cares, hospitals, airports and high rise residential. This is only a fraction of the locations and businesses we cover. If you need a window cleaning company for your business, please contact Versatile Cleaning Services for a free quote today.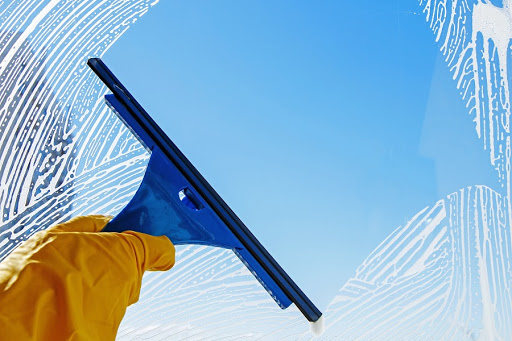 Why choose Versatile Cleaning Services
Choosing the right window cleaning company for your commercial business can be tiresome and stressful. That is why we can assure you that by choosing Versatile Cleaning Services, we guarantee a professional and complete window cleaning job every time.
Need Window Cleaning Services?
Whether you require window cleaning for a single store, or a national chain, we can provide a tailored solution to suit your individual needs.
Should you require a free site survey for your building window cleaning requirements and wish to speak to the experts, we would be pleased to hear from you. Our advisers are available to assist you to find the right service to compliment your business.
If you would like to receive a free quote for your commercial business, get in contact with one of our friendly staff members at Versatile Cleaning Services.