Disinfection & Sanitisation by Versatile
Recent studies have shown the application of disinfectants and biocides via aerosol or fogging, can significantly reduce the number of pathogens when compared to manual surface cleaning. Coughing and sneezing can create an increased distribution of pathogens. Speed is of the essence with a highly contagious case like Coronavirus. Rapid bio-fogging and disinfection can quickly interrupt the chain and reduce infections coming into contact with surfaces and hard to reach places, which may lead to further spreading of viruses and bacteria.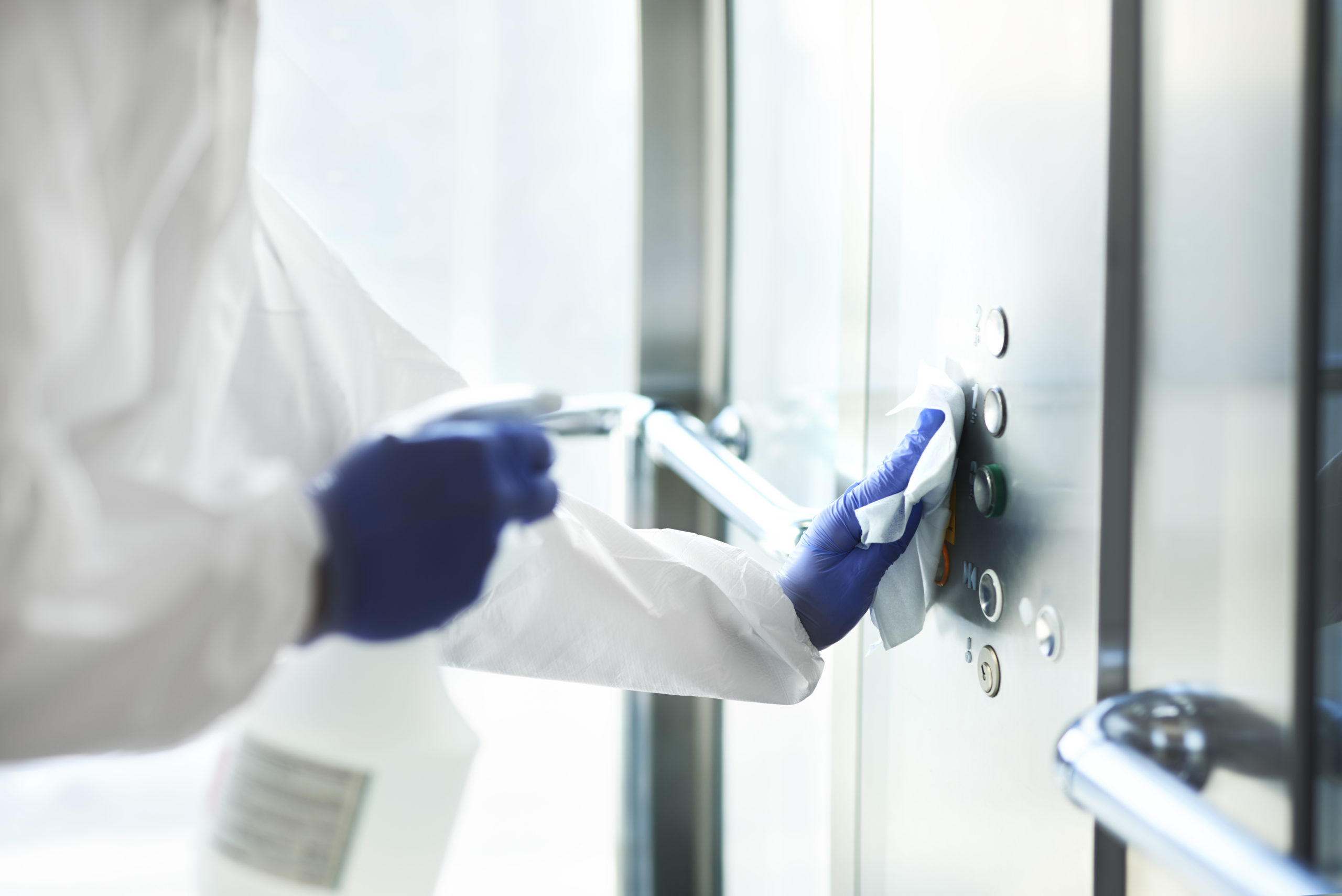 Versatile uses Bio-fogging to treat all surfaces of your room
The airborne disinfectant micro-droplets are attracted to land underneath, on top of and on the sides of surfaces.
By using a bio-fogging machine, in addition to manual cleaning, disinfectant is methodically delivered across a range of surfaces and materials such as textiles. This ensures an increased disinfection efficacy.
Versatile has a specialized disinfection service that can allow us to sanitize large areas quickly and efficiently, which helps to minimize any downtime to your business. Being ideal for controlling outbreaks, Versatile can discuss the benefits of our fogging service as a routine and regular service.
In addition to the safety precautions and social distancing measures our clients need, we offer a specialist disinfection service where your entire premises are disinfected. This also includes all common touchpoints. This will help provide assurance that your personnel, clients and visitors are entering a safe and hygienic environment.
Scheduling regular professional specialist disinfection treatments can help protect against microbial infection and maintain a high level of sanitization throughout your premises. Extending peace of mind to those visiting or working, that it remains a safe and clean environment.
Electrostatic Disinfection
Electrostatic Disinfection is suitable for the disinfection of medium-sized space such as offices, classrooms, hospitality and bar seating areas. It involves adding an electric charge inside liquid droplets as they are sprayed. This process causes the disinfectant droplets and the surface to be drawn together like magnets. Studies show that when using this method, it results in a quicker application and a more effective cover of the surface. As a result, a more efficient asepsis.
This electrostatic method is ideal for the disinfection of spaces with multiple chairs, tables or desks. Examples of these spaces include offices, classrooms, seating areas in restaurants and bars. Also, it can be highly effective in washrooms. The amount of shared seating and surfaces in these areas generates multiple high-risk common touchpoints that your customers, employees, and visitors will come into contact with. Our Electrostatic Disinfection service helps to reduce the risk of the microbial transfer by effectively disinfecting these touchpoints and the areas that they are in.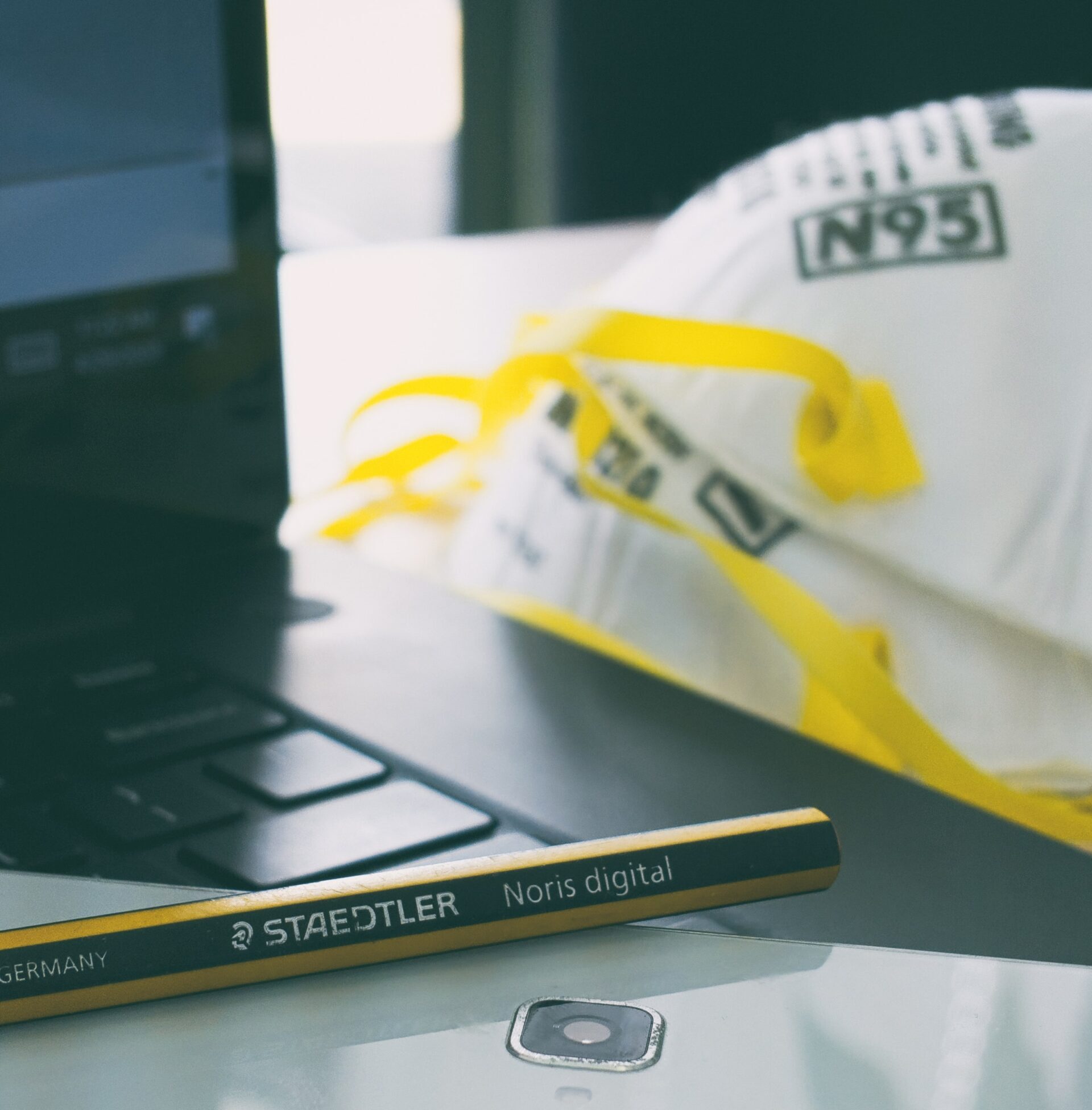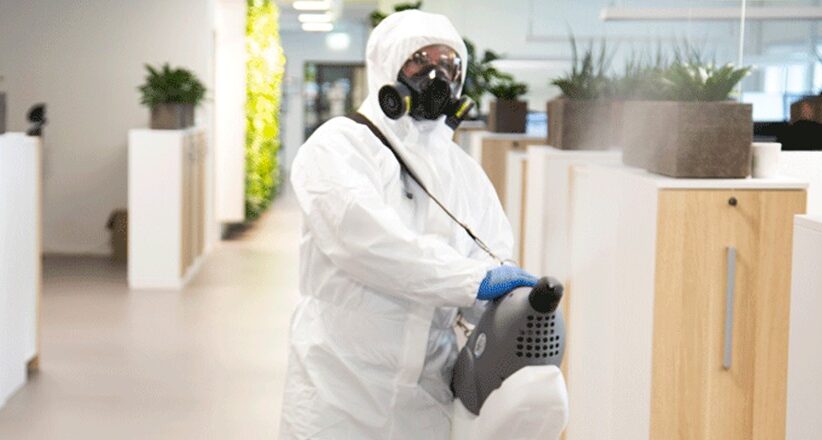 Mist Blowing Space Treatment
Mist Blowing Space is ideal for large treatment areas; this method is used to disinfect large areas, such as extensive seating areas, warehouses, and sports halls in a short period of time. The delivery method used by our technicians distributes a considerable mist volume over a greater area compared to conventional applicators. Due to the speed of the jet and the volume of air that is generated, our Mist Blowing Space Treatment powerfully blows out liquid disinfectant into large spaces, rapidly sanitizing the area.
Call a friendly team member at Versatile today and ask about our leading-edge treatments.